The GVK Group has been a strong proponent of corporate social responsibilities 'Beyond Business', and are involved in several social causes. The world's largest Emergency Management System (EMRI) is a Private/Public initiative driven by the GVK Group. This Healthcare initiative offers a free ambulance service to approximately 800 million people across India. The Group is involved in several other initiatives like Education, Promotion of Arts and more. To know more about The GVK Group's Corporate Social Responsibility activities click here.
GVK BIO is a responsible corporate citizen and is involved in several CSR projects in the fields of Health, Education, Environment and Women Empowerment.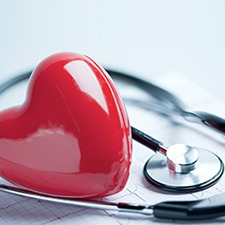 Healthcare
We aim to make healthcare accessible to the economically weaker sections of the society. We provide emergency medical care, preventive health care, sanitation and safe drinking water to the less fortunate.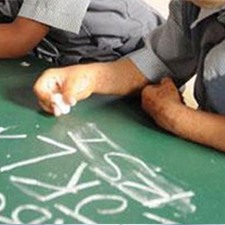 Education
Adopting Government Schools
Education is one of the most important aspects for the success of society. Improving the quality of education at all strata of society is one of the key focus areas of GVK BIO. We adopt government schools, sponsor the faculty and infrastructure, and encourage student performance with annual recognition awards.
Training Women
We provide vocational education to women from weaker sections of the society, empowering them financially to lead a better life.
Promoting Sports
We promote nationally recognised sports as an expression of excellence among the youth of the country.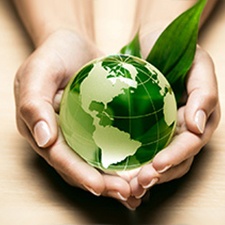 Environment
Environmental preservation and sustainability is at the core of our projects and initiatives. Through various initiatives we remain committed to social causes we truly believe in.
We endorse the Swachh Bharat Abhiyan for a cleaner, better India and contribute towards the Ganga clean-up and rejuvenation plan.
We also endorse relief aid services to help people recover from natural disasters, such as, floods, cyclones and earthquakes.
Go Green Drive at Mallapur Campus
Volunteering Work by GVK BIO Families at Begumpet