Subcutaneous injection of cell lines in immunocompromised mice strain results in rapid tumor growth at the site of injection. The xenograft model offers rapid screen of anti-tumor effect of drugs in animal models. Our experienced team has established and validated a number of models in Nude and SCID mice. The team also has prior experience in developing syngeneic models. We offer customized xenograft model development to our clients. The AAALAC accredited animal facility is equipped to house immune-compromised mice in individually ventilated cage system.
Our broad range of cancer cell lines ensures a wide variety of testing alternatives for your agent. Our xenograft model portfolio is evaluated on a regular basis. Our scientific staff can assist in selecting the most appropriate model for your agent.
Xenograft Efficacy Models – Chronic:
Human U87 MG (glioblastoma) xenograft model in SCID beige mice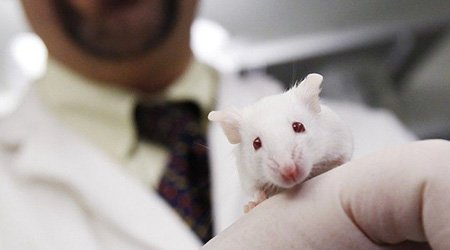 Syngeneic Models:
B16F10 (melanoma) in C57BL/6 mice
B16F10 lung metastasis model in C57BL/6 mice
4T1 (metastatic breast cancer cell line) xenograft in female BALB/c mice

Sub-chronic Models:
Pharmacokinetics and bioavailability of API in tumor bearing/non-tumor bearing mice
Target engagement of compound in tumor tissue and PK-PD correlation
MTD studies in immunocompromised mice
Please contact us to request a quick quote.

PK studies and toxicology solutions using tumor bearing Nude and SCID mice are also offered to test bioavailability and safety of new drugs. We can measure plasma and tumor drug level to establish a PK-PD correlation with test compounds.